The Next BIG Thing In Local Marketing!
Automatic Lead Generation

Custom Landing Pages

Social Media Connect

Control over Bandwidth

In-Depth Analytics

Loyalty Rewards

256-bit SSL Encrypted
Contact Us To Schedule A Demo Today!
Extreme Social WiFi: Features
Collect Leads Automatically With Your Own Social Powered WiFi
Customer's purchasing decisions are being influenced by allowing them access to free WiFi more and more every day!
Offering Free WiFi is a great way of attracting visitors into your business; but by using our Extreme Social Powered WiFi solution however, you can ensure that these new visitors become loyal customers all while increasing your ROI.
Turn your businesses Free WiFi into a lead generating resource that will engage your patrons on various Social Media platforms all while running various promotions and gathering crucial marketing information. This information can later be used for special incentives, contests and online marketing.
Automatic Lead Generation
Generate leads automatically with your businesses free WiFi. Grow an email list of customers who have physically been in your establishment.
Custom Landing Pages
We can design a customized landing page that will engage your customers while reflecting a positive image of your business. Convey your brand in the best possible way.
Social Media Connect
Acquire valuable marketing information while engaging your patrons on Social Media.
Control over Bandwidth
Set a maximum bandwidth amount each customer is allowed to use while keeping your network secure.
In-Depth Analytics
With our complete analytics and data reporting you can see who your main customers are and how many times they are visiting your business.
Loyalty Rewards
Offer special promotions, coupons and rewards to your visitors whenever they log on to your businesses Free Social WiFi to keep them coming back!
256-bit SSL Encrypted
Secure your free Wi-Fi connection with 256-bit SSL Encryption.
Zero Fraud
Separate your merchant system from your public WiFi. Helps to protect your WiFi service against fraud, and Internet "leeches".

Responsive
Works with all laptops, tablets and smartphones
No More Passwords
Kiss long complicated Free Wi-Fi passwords goodbye. Your staff will not have to waste time giving them out anymore!

Grow Social Media Fans
Use your Free Wi-Fi to increase your social media presence and engagement with integrated social login and sharing options.
Increase Sales
Automatically build and sync your targeted email list to MailChimp, Constant Contact and others to automate your campaigns to bring your customers back!
Turn Your Customers Into Fans With Social Powered WiFi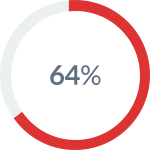 of Mobile Customers looking for restaurants make their decision based on the availability of WiFi.
of Mobile Customers can be persuaded to make purchase decisions due to the availability of in-store WiFi.
of Mobile Customers access the internet wirelessly using tablets, smartphones and laptops.
Would the availability of Free WiFi influence where your customers shop?
How it Works.
GUEST CONNECTS
TO YOUR SMART WIFI
Safe and secure.
No password necessary.
GUEST SEES LOGIN SCREEN
BRANDED WITH YOUR LOGO
Promote your brand.
You customize the message.
GUEST LOGS IN
VIA SOCIAL MEDIA OR EMAIL
They can also be directed to "like" your Facebook page.
VOILÀ! GUEST PROFILE IS SAVED TO YOUR DASHBOARD
Send surveys, promos, coupons, newsletters & more
Let us help you set up a Social WiFi hotspot for your business that will instantly generate leads leading to increased sales and ROI.
It's a well-known fact that clients love Free WiFi and businesses benefit from leads. With our Extreme Social WiFi, it's a win-win situation for all!
Pricing
Customers Are Talking About YOUR Business!
With Complete Market Analysis & Competitive Assessment
LIMITED OFFER!!