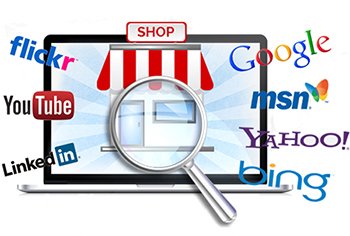 Put your businesses Local SEO Marketing on steroids with our Extreme Local B.O.S.S.™ package.
OUR FORMULA IS SIMPLE

We want your business to be found everywhere online so our COMPLETE DONE FOR YOU Local Marketing Program includes all of the following technologies/services for a comparable price to other "Regular" SEO Agencies!
Mobile (One of our Extreme PRO Mobile Websites)

Google Maps (Snack Pack) Marketing (previously the 7-pack)

Local Directory Submission

Organic Marketing Google, Bing, Yahoo (SEO)

UXO (User Experience Optimization)
Reputation Marketing

Social Marketing

Video Marketing (YouTube)

Retargeting

Real Time Bid (RTB) Marketing

Press Release Syndication
AND MUCH MORE!
Fill out the Discovery Form to get your business found!
Our Comprehensive Local Marketing Plan
Our Local B.O.S.S.™ Program (Brand Optimization Strategy System) is focused on ranking in Maps (3-pack), Organic Listings, Directories, Video and in Social Media. Focus is on increasing visibility, traffic, and conversions. We even include some paid search using advanced RTB Marketing as well as Retargeting to get those visitors back to your website.
EXtreme B.O.S.S.™ Program Base Price INCLUDES:
Exclusivity for your Location (local). This means we won't market for anyone else in your business area for the same service

Brand + User + Keyword Optimization – Our Secret Formula for creating Buzz!
Industry Experts Performing Online Research and Analysis
Baseline + Full Monthly Reporting
Dedicated Project Manager
All Marketing Done For You
Client Dashboard to view monthly reports and communicate with us using our new project management communication tools
This Package Includes:
Dedicated Project Manager
Competitor Analysis
Detailed Reporting
Ranking Reports
Professional Keyword Research
Local Directory Clean Up
200+ Local Directory Profiles
Proprietary Power Listings
Optimized and Geo-Tagged Images
Video Creation and Channel Distribution
UXO (User Experience Optimization)
Local Search Directory Creation and Optimization
Website On-Page Optimization
Reputation Marketing
Press Releases Written and Syndicated
Social Media
Content Creation, Optimization, Distribution
Call Tracking and Call Scoring
And Much More…

Add-On Services Available For Additional Fee:
Mobile Responsive Website Build / Re-design
App Design
Website PHP Programming
Paid Search: RTB, PPC, Retargeting
Reputation Marketing (Ensure 4-5 Star Reviews)
My Practice AutoPilot – Communication Broadcasting and Auto-Responding Software
Sales and Marketing Funnel Strategy
Conversion Funnel Audit and Build Out Services
Database Marketing Services
One-on-One Coaching / Consulting
Content Writing
Detailed Competitive Analysis
Advanced Social Media Management & Outreach
Add-On Services are available as supplements to the EXtreme B.O.S.S. Program or as stand-alone services.

Population: 0-350,000 -> 5 Keyword Phrases $1,249/mo
Population: 350,000-750,000 -> 7 Keyword Phrases $1,999/mo
Population: 750,000-1 million -> 10 Keyword Phrases $2,499/mo
Population: 1 million + -> 15 Keyword Phrases $3,499 /mo
Check City Size Here
 *Note one time $599 setup fee.
 ** Please note, all of these items don't happen on month 1 … these are spread out over about a 6 month period that all dove-tail into the next process to keep costs way down, yet still get a powerhouse of a marketing product. At about the 6 month mark for most companies, we are in full promotion mode with everything in place.
More people use Google to find local businesses online!
54% Of Americans Never Look At a Phone Book